800 Series Thrones
Mapex 800 series thrones are designed to be a solid foundation for any player. Rugged double braced and threaded spindle construction provide ultra-reliable support and comfortable supportive seat features keep any drummer feeling good through even the most intense playing.
800 Series Thrones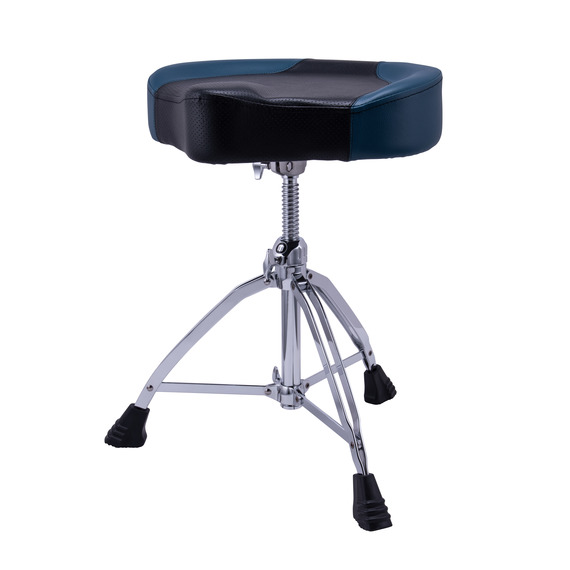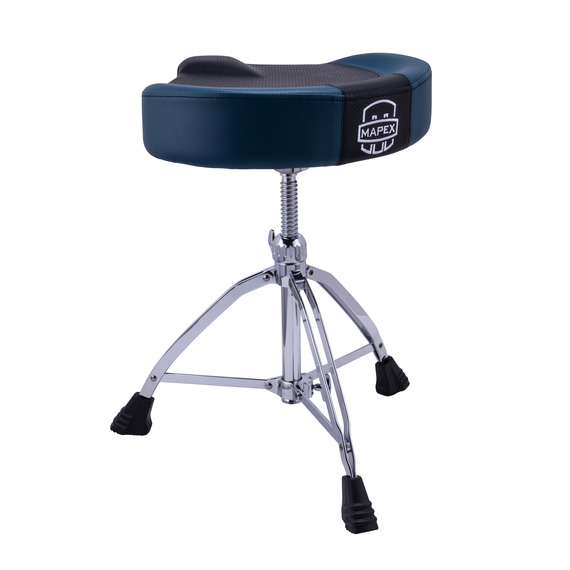 800 Series Breathable Thrones


FEATURES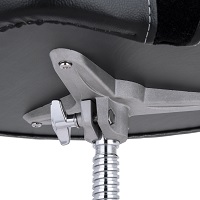 Ultra-Secure Clamp Mount
Compared to a traditional direct-contact seat mount, the 800 Series Ultra-Secure Clamp Mount features a 2-piece locking hinge which both disperses the drummer's weight evenly and offers greater stability.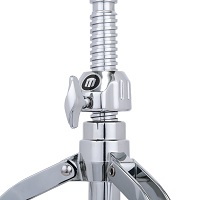 Spindle Lock
Once adjusted to the desired height, the Spindle Lock secures the spindle in place for a sturdy playing experience.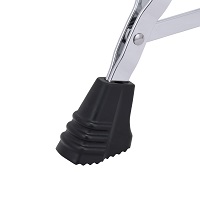 Extra Large Slip-Proof Feet
Enlarged and extra durable slip-proof feet keep the throne in place on any surface.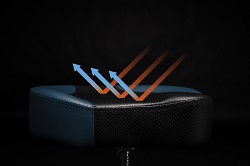 Breathable Cloth Top Seat with Leatherette (T855BR & T855BL)
Don't let heat and sweat distract you from your music. This saddle-style breathable perforated cloth seat allows air to circulate through the cushion to help drummers maintain coolness.
SPECIFICATIONS
T850
T855
T855BL
T855BR
T865
T865SER
T870
T875
Seat
14" x 4"
Round Top Cushioned
17" x 4"
Saddle-Style Cushioned
17" x 4"
Saddle-Style Cushioned
17" x 4"
Saddle-Style Cushioned
17" x 4"
Saddle-Style Cushioned
17" x 4"
Saddle-Style Cushioned
14" x 4"
Round Top Cushioned
17" x 4"
Saddle-Style Cushioned
Covering
Soft Vinyl
Soft Vinyl
Breathable Cloth Top w/ Blue Leatherette
Breathable Cloth Top w/ Brown Leatherette
Soft Black Cloth Top
Soft Red Cloth Top
Soft Vinyl Covering
w/ Adjustable Back Rest
Soft Vinyl Covering
w/ Adjustable Back Rest
Height Adjustment
20" to 26" Threaded Steel Spindle w/ Spindle Lock
19" to 25" Threaded Steel Spindle w/ Spindle Lock
Legs
Double-Braced Tripod
Double-Braced Quad
Extra Large Slip-Proof Feet
YES
Ultra-Secure Clamp Mount
YES